On my first trip to Flushing Meadows, Queens, in 1964, I took this picture with the plastic camera I bought at the dime store in Milford in preparation for visiting the World's Fair. I don't recall the brand of camera, but it was a simple fixed-focus box camera.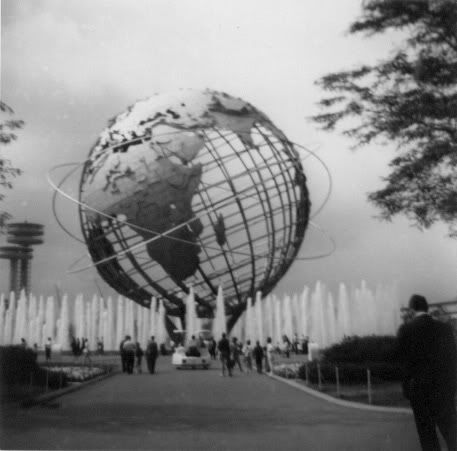 On our current vacation, Mary and I took the long ride on the 7 train from Manhattan to
Flushing Meadows Corona Park
. The former ash dump which was spruced up for the 1939 World's Fair and again for the 1964 World's Fair is a nice park today, and home to the U.S. Tennis Center. The Unisphere, erected for the '64 Fair, is still there, but the fountains are dry.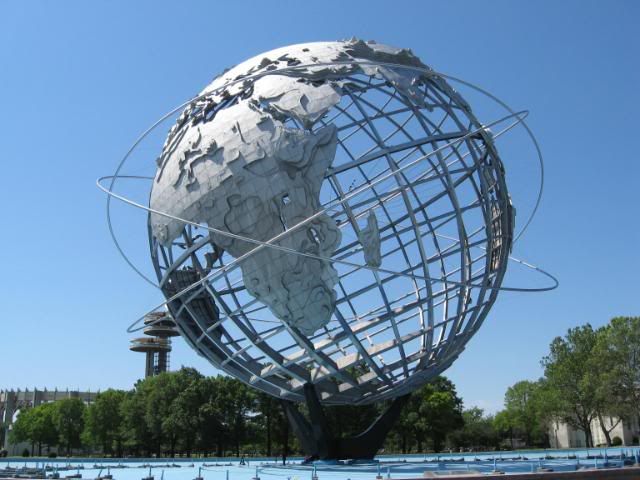 The plaza next to the Unisphere is decorated with maps of the 1939 and 1964 fair grounds, and various icons of each fair. Here I am posing with an etching of Elektro and a female admirer, along with the original photograph.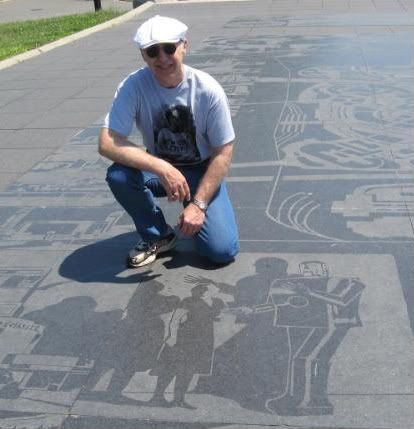 (Originally published May 26, 2008; edited February 5, 2011)